Since the beginning of TailorDev, we have considered different ways to ease Scientists' life. Following our passion for knowledge sharing, we are now announcing a new yet complementary activity: TailorDev Academy.
It took almost a year between our initial idea and this announcement. Let's take some time to expose our motivations and introduce some of our training sessions, starting with "Why?".
Hurry? Our training sessions catalogue is out!
Why?
Fortunately, thanks to recent tools like Git and related collaborative platforms (e.g., GitHub & GitLab), the overall scientific software quality has strongly improved in the last decade. Yet, these tools are under-used in research labs and good software development practices are not often taught in universities.
The success of our recent workshops as well as our experience in developer communities confirmed that there was a huge interest for high quality trainings in software development, no matter what the area of expertise the trainee had. Given this context, we started to collect ideas and things we learned by ourselves, either thanks to our Le lab sessions or commercial services. Software quality has always been TailorDev's credo and the company's mission is to contribute actively to scientific software quality improvement and research good practices. On top of that, we both used to teach in different universities and we loved it. Therefore, starting the TailorDev Academy journey was very pleasant!
We are strongly convinced that teaching Scientists to correctly use reliable open source tools will put them on the way to a reproducible research. We also want to show non-techie researchers that they don't have to be afraid of writing pieces of code to manipulate and analyze their data in a more effective and reproducible manner than they used to do in the past with… MS Excel for example
Do not get us wrong though, not all of our sessions target Scientists only. Not everyone will be interested in learning how to perform DNA analysis, that is why there will be training sessions for everyone interested in software development at large.
What?
We took advantage of the tranquility of the French Summer holidays to prepare our first trainings. We do not have a large offer yet but we started with what seemed useful to us as well as the basics for many people. Keep an eye on our catalogue, new trainings should be added in the next months.
For everyone
Git 101: this training session tells you everything you need to know about Git without you asking–this will change your professional life;
Git in Academia: Git is an incredible tool to collaborate with your peers. Learn how to use it to write a paper in team and version your data;
Web dev 101: learn how to create and host a web page for your lab or personal projects .
For people dealing with code
Where?
TL;DR everywhere!
Our first training sessions will be held in Clermont-Ferrand (France), but we would love to come to your university or company to spread our knowledge. We can definitely organize a custom training session that fits your needs too
.
When?
Our first training session starts next week (and it is full)! We will introduce React to the local "Digital League" cluster. Next (other) sessions:
Next step?
We are working on new trainings. Some say that we are working on a training session about reproducibility in Science, but hush it's still a secret
.
If you are interested in our training sessions, please spread the word about it and tell your HRs or training departments about our catalogue. Each training session has a downloadable PDF that you can share with them. Last but not least, our training sessions are quite flexible in terms of content.
One more thing…
All training materials are (or will be soon) open source under a CC BY-SA 4.0 or MIT license. You can check this out on the TailorDev Academy organization on GitHub!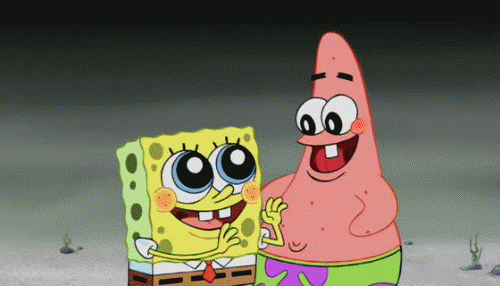 ---
Did you scroll down too fast?